How to Answer the Shortage of Software Professionals with Education and Training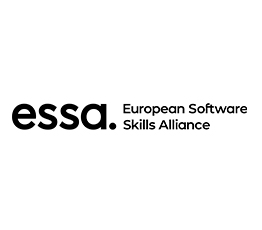 We need to answer the market's demand for software professionals. 45% of organisations estimated they will need more Developers in the next five years, but they are already in very high demand. This analysis is true for other software roles, like DevOps experts and Technical software specialists.
If we are unable to answer the current demand, it is very likely that the shortage will become more and more critical. So, the question is: how can we prevent that from happening? Now is the time to act.
ESSA's "Software Skills Strategy for Europe" [https://www.softwareskills.eu/library/a-software-skills-strategy-for-europe/]
presents perspectives, expert recommendations, and actions to skill, upskill, and reskill individuals into software roles. It is about equipping them with the right set of skills but also removing the current frictions organisations and education and training providers are facing, notably the lack of time for training.
What organisations need, really, really need
Our one-year study on "Europe's Most Needed Software Roles and Skills" uncovered the immediate and future needs of organisations in software skills. It tells us, too, what type of software professionals companies are looking for.
More than 70% of organisations also reported one of the main frictions to upskilling and reskilling is that software professionals lack time for training. The first thing to realise for companies is to arrange learning moments for their staff and include them into the workflows, rather than something on top of it. In their case study, the company Zemanta shows us how they cultivate their employees' skills and attract young ICT talents by organising a summer school and adapting some of their senior staff members' work schedules.

2021 ESSA Europe's Most Needed Software Roles and Skills report "Reasons for backlog in training"
All in all, people in software roles need more flexible learning paths because they cannot afford to spend a full week or month away from their work responsibilities. That's why at ESSA, we will introduce self-paced training into the education and training curricula. Microlearning, which is learning eased by dividing the training into small bits, will also be used whenever possible to reduce the burden onto individuals.
How will our strategy be used?
The strategy informs about the learning and training concepts and methods that will be leveraged to design market-fit Vocational Education and Training (VET) curricula and programmes needed to skill, upskill, and reskill individuals into high demand software roles.
It will be used to formulate educational profiles with related skilling, reskilling or upskilling learning paths. This makes it straightforward for individuals, organisations, and learning providers to educate for specific high demand software roles and remove the friction of not knowing what educational programme is fit for today's market expectations.
It gets inspiration from real-world good practice examples of companies and learning providers who have integrated new processes and modes of learning and training, like gamification or work-based learning, to answer the immediate challenges of the software sector. This can also guide your work, in making a change and answering your very challenges.
Of course, beyond the learning experience, individuals will need to get the qualifications and certifications. This is why we will work on the validation of competences like micro-credentials and digital badges. Something portable that offers increased flexibility in the educational provision.
A step-by-step approach to skill, upskill, and reskill
The strategy is the basis of further work on the educational profiles, the VET curricula and programmes, and the certification and qualification frameworks that will be entirely designed throughout 2022. Keep in mind that this is only the beginning of something greater that will bring you guidance and ready-to-use materials to skill, upskill, and reskill people into the most needed software roles.