Presentations with PowerPoint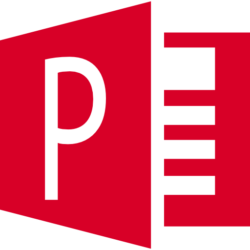 After finishing this course student has the ability to:
Fundamentals of the presentation
Creating MS PowerPoint presentation

Using different types of slides
Adding, removing, copying and hiding slides
Entering and changing text
tables, diagrams and block diagrams used for presentations
Tables and charts imported from other applications
Using pictures presentation

Adding photos
Image Cut
Reducing the volume (compress)

Presentation design
The use and development of PowerPoint templates

How to highlight important information

Adding dynamic effects

Determination time of slide change
Text and object effects
Creating hyperlinks

The presentation of the printed circuit
Save presentation
Presentation of slide show

Using the Presenter view
Tips and tricks
Learning methods: Practical exercise, independent work.
Assesment methods: Execution of independent work.
Assesment form: Independent practical tasks on relevant topics.
FOR REGISTRATION PLEASE FILL THIS FORM HERE: REGISTRATION FORM