MS Excel 2013 Advanced Level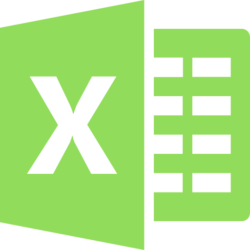 After finishing this course student has the ability to:
Working Environment Settings
Dynamically linked worksheets:

grouping of worksheets
formulas using data located on different worksheets
direct and indirect addresses in the formulas, text formulas
functions (IF, SUMIF, COUNTIF, ROUND, VLOOKUP, TODAY …)
restrictions on entering data
advanced table design, layout copying
Conditional Formatting
Preparation of charts from data located on different worksheets

Goal Seek
Protection of file, worksheet and the table
Hiding rows, columns, and formulas
Spreadsheet analysis:

data import
freezing of rows and/or columns, cutting of worksheet
printing large worksheets
dividing and joining columns
sort and filter
subtotals
create and edit Pivot tables (from Excel spreadsheet)
Learning methods: Practical exercise, independent work.
Assesment methods: Execution of independent work.
Assesment form: Independent practical tasks on relevant topics.
FOR REGISTRATION PLEASE FILL THIS FORM HERE: REGISTRATION FORM