Data Analysis with Pivot Tables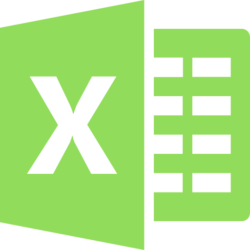 After finishing this course student has the ability to:
Why to use PivotTable?
Structure of PivotTable
Creating simple PivotTable

Requirements for source data
Choosing data
Inserting fields into PivotTable
Using filters in PivotTable reports
Updating data
Sharing PivotTable Cashe with other Pivot Tables
Moving Pivot Table

Change Pivot Table
Functions in Pivot Table (SUM, COUNT, AVERAGE, STDEV etc)
Adding and removing subtotals
Calculations in Subtotals (cumulative sums, percent's …)
Displaying data in PivotTable
Grouping fields
Moving fields in reports
Sorting Data
Filtering options
New calculated fields and values in PivotTables
Using Pivot Tables
Viewing PivotTable report data as PivotChart
Using Conditional Formatting
How to use Pivot Table to analyse separated tables?

Creating consolidated PivotTable report from multiple worksheets
Structure of consolidated PivotTable report
Creating Pivot Table from external data sources (Access database)

Problems and errors
Learning methods: Practical exercise, independent work.
Assesment methods: Execution of independent work.
Assesment form: Independent practical tasks on relevant topics.
FOR REGISTRATION PLEASE FILL THIS FORM HERE: REGISTRATION FORM